Rigorous IIHS Vehicle Testing Standards Could Help Lower Car Insurance Rates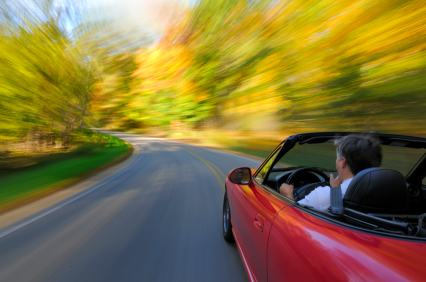 The Insurance Institute for Highway Safety (IIHS) recently released its testing results for 2014 model-year cars, which must meet stricter standards to achieve the highest vehicle safety ratings. Of those tested, only 22 models achieved this new testing standard.
Owners of these safer cars are likely to experience savings on their car insurance rates because of the added safety features.
Designations for IIHS Vehicle Safety Ratings
IIHS vehicle safety ratings use certain designations to show how safe a car proves itself to be through testing. The 2014 TOP SAFETY PICK+ designation brings added recognition to cars that meet tougher standards by including certain front-end collision avoidance systems.
The IIHS identified 22 models that qualified for the TOP SAFETY PICK+ designation during testing. These vehicles performed well in crash tests, plus the collision avoidance technology in these models helped prevent accidents or at least minimize the damage resulting from a collision.
Another 17 models proved themselves in crash tests, thereby achieving a TOP SAFETY PICK rating by the Insurance Institute for Highway Safety.
Leaders of IIHS Vehicle Safety Ratings Revealed
In announcing their results, the IIHS placed a strong emphasis on crash avoidance technology.
"IIHS began rating front crash prevention systems earlier this year after research by its affiliate, the Highway Loss Data Institute, showed that forward collision warning and automatic braking systems are reducing crashes," the report states.
Reduced crash rates naturally result in lower car insurance rates for the owners of these vehicles. With more manufacturers adding accident prevention technology to their vehicles, those that qualify for the highest vehicle safety ratings are growing rapidly.
Eight of the 22 models that achieved the TOP SAFETY PICK+ designation did not have the technology to meet the criteria last year.
Below are the 2014 car models that met the greatest IIHS safety testing criteria:
Chevrolet Spark
Dodge Dart
Ford Focus
Honda Civic 2-door
Hyundai Elantra
Scion tC
Subaru Impreza
Subaru XV Crosstrek
Chrysler 200 4-door
Dodge Avenger
Kia Optima
Nissan Altima
Toyota Camry
Volkswagen Passat
Acura TL
Mitsubushi Outlander Sport
Volvo XC90
The list includes a variety of vehicle models, with even smaller cars make the grade. For those who are on a budget, the new report reassures drivers that even economy-level automobiles have the safety features and savings potential from car insurance rates that sedans enjoy.