February Is National Wise Health Consumer Month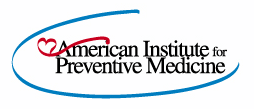 Buying health insurance can be a tedious task for those who aren't familiar with various health plan or coverage. This is why the American Institute for Preventive Medicine (AIPM) has designated February as National Wise Health Consumer Month–a time to educate people about how to make important health care decisions.
If you are preparing to purchase your own coverage, or just want to learn more, now is the time to jump on board and get educated!
What is National Wise Health Consumer Month?
National Wise Health Consumer Month was established by the American Institute for Preventive Medicine in an effort to give more visibility to the importance of taking care of your own medical needs.
Employers typically use this month to teach workers the basics of being wise health consumers by encouraging better health practices, but individual insurance seekers can benefit from this knowledge as well.
The AIPM stresses the importance of self-care during this month. While regular physician visits are critical to our well-being, being proactive and reducing the number of visits needed is also important.
This is why the organization asks that individuals interested in benefiting from well-rounded, affordable health care take time to learn of the many ways that they can improve their health by taking care of themselves.
Improving Self-Care and Monitoring Your Health
The AIPM recommends a number of ways patients can work toward improving self-care and monitoring their health in order to reduce physician visits and even choose lower-cost health care plans. A few suggestions include:
Watching self-care videos: You may have access to videos that promote improving your own care through your workplace. But if not, consider looking online, exploring your cable services or visiting your local library to learn about preventive measures to take to improve your health.
Create your own doctor bag: Another option to consider is creating your own "doctor bag" that includes items you might find in a first aid kit, along with aspirin and even vitamins.
Read medical care booklets: It's a good idea to look for booklets that provide information on recommended immunizations, medical exams, tests and more. Booklets are often found at your local library, pharmacy or doctor's office.
Some other ways that you can get on the ball with self-care and monitoring your health include purchasing a blood-pressure machine for your home, creating a quality exercise routine, adding more fruits and vegetables to your diet and, of course, staying away from cigarettes.
Tips for Lowering Your Health Care Costs
The AIPM also provides tips on ways to lower your health care costs–101 ways, in fact! Here the top five:
1. Save money with self-care: The AIPM estimates that 23 percent of all doctor visits can be treated with self-care. By getting your hands on a medical self-care book, you increase your chances of lowering your rates.
2. Take advantage of online medical resources: Look for accredited medical sites that pass national standards like www.medlineplus.gov to gain access to over 700 conditions, diseases and wellness topics.
3. Know when to visit your doctor: Take advantage of a Nurse Advice Line to find when you can care for yourself and when it's time to visit a physician.
4. Take part in low-cost or free screening tests: Often, you can take advantage of free or low-cost screenings for your blood pressure, blood sugar and blood cholesterol at a local health fair, hospital or your place of work.
5. Determine when to visit an emergency room: It is estimated that as many 55 percent of emergency room visits are not necessary, which is why it's important to educate yourself on medical emergency signs before spending your extra money on the visit.
It can be difficult to get your hands on affordable health insurance, so it's important to take the preventive steps necessary to lower your health care costs. Getting on board with self-care is a good way to make great choices as you educate yourself during National Wise Health Consumer Month.