Most Expensive Monthly Health Insurance Rates in the U.S.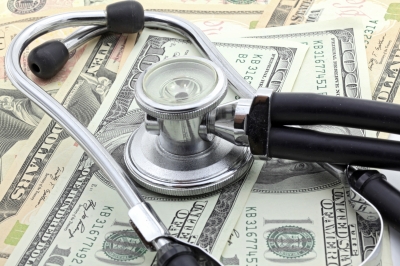 A recent report by Kaiser Family Foundation uncovered shockingly high health insurance rates in some parts of the country. The findings reveal that the general health of an area's population has little effect when it comes to the cost of health care. Instead, Kaiser found that affluent communities and areas where there is less competition among hospitals and specialists are the most expensive.
For those looking to get a handle on what health insurance will cost under the health care exchange, the report's figures, which are based on average "silver" plan costs for a 40-year-old individual, helps establish a benchmark.
Health Insurance Rates in Wealthy Areas Skyrocket
Ski resorts and affluent suburbs have the highest health insurance rates overall, according to the report. One reason for the higher costs may be that those living in these communities are more likely to use medical services, because they have fewer concerns about paying for the cost of copayments and coinsurance.
A few affluent U.S. communities with the highest monthly health insurance premiums include:
Colorado Mountain Resort Regions: Aspen and Vail ski resorts (Eagle, Garfield and Pitkin): $483; Summit County: $462
Vermont: $395
Fairfield, Conn.: $383
Limited Competition, Higher Health Care Exchange Rates
Southwestern Georgia, listed as the second most expensive health insurance region in the U.S. overall, is an example of an area in which reduced competition drives up the cost of health insurance rates.
Many blame Southwestern Georgia's Phoebe Putney Health System, a nonprofit that controls six hospitals in Southwest Georgia and dominates 86 percent of the area's health care market.
The following rural areas suffer from similar woes:
Southern Georgia (Adjacent Ben Hill, Berrien, Brooks, Clinch, Colquitt, Cook, Decatur, Early, Echols, Grady, Irwin, Lanier, Lowndes, Miller, Seminole, Thomas, Tift and Turner counties): $423
Rural Nevada (Esmeralda, Eureka, Humboldt, Lander, Lincoln, Elko, Mineral, Pershing, White Pine and Churchill counties): $456
In low-income communities, most residents will receive government help paying for these high health care exchange premiums. However, those in more affluent communities who enjoy greater income can expect to pay the full cost of health insurance rates out-of-pocket.