Public Libraries Become a Health Insurance Resource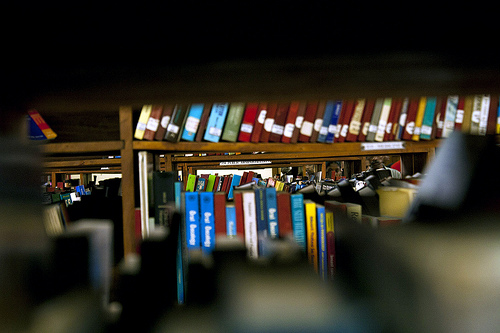 In Philadelphia, librarians are busy helping the uninsured navigate HealthExchange.gov to find health insurance plans that fit their needs. Those who find the online health care marketplace too confusing or the information too overwhelming can get hands-on help by visiting their local public libraries.
With nearly 210,000 uninsured individuals living in the city, the Free Library of Philadelphia's central branch has become a hub for training librarians to help patrons. The branch has trained 33 counselors so far, making them certified application counselors.
Public Libraries as a Source Affordable Care Act Information
Most think of public libraries as a place to find a good book or conduct research for a paper, but helping the community access any type of public information is the core role of librarians. Libraries were instrumental in helping seniors gain access to information when Medicare Part D launched, and now these public institutions are stepping up in educating their communities about what the Affordable Care Act (ACA) means.
Various Types of Health Insurance Aid Offered at Libraries
Some patrons of public libraries simply need help understanding how to use the internet and computers, while others need help understanding their health insurance plan options. The level of assistance available depends on each individual library system.
The Delaware public library system, for example, expected a large influx of patrons needing help with the Affordable Care Act and the health care exchange. The system arranged for health care exchange navigators and federally-certified staff for application assistance within local public libraries.
In New Jersey, their library had a history of going the extra mile for patrons, serving as a center for those needing to apply for relief from the Federal Emergency Management Agency after Hurricane Sandy. Now, the library is prepared to help with the Affordable Care Act.
Those in need of help enrolling in a heath insurance plan under the Affordable Care Act may find help at public libraries. If the local library cannot provide the assistance needed, the next best option may be calling the ACA hotline at 1-800-318-2596.
Photo credit: thejester100