Same-Sex Couples Still Struggle for Health Insurance Equality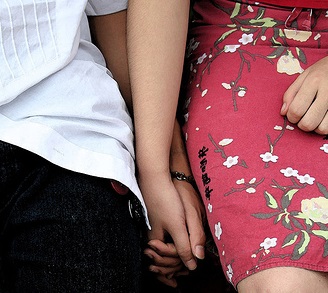 A recent lawsuit highlights the continuing struggle for same-sex marriage couples to find equality when it comes to health insurance and other employee benefits. Married Nov. 1, 2013, Kerry Considine requested health insurance coverage for her new wife, Renee, soon after their union. However, Considine was refused this request under her employer-sponsored plan, because of the couple's sexual orientation.
Same-Sex Marriage Faces Conflict Between Differing State Laws
Connecticut recognizes the legality of same-sex marriage, but the state in which the health insurance company is headquartered, Tennessee, does not. In cases similar to this, the Connecticut Commission on Human Rights and Opportunities would generally side with Ms. Considine.
According to spokesman Jim O'Neill, any company with a presence in the state of Connecticut must abide by Connecticut laws. "One of the state laws protects equality between people when it comes to benefits regarding marriage," said O'Neill.
Discrimination Within Health Insurance Industry
Attorney Janson Wu of Gay & Lesbian Advocates & Defenders told The Hartford Courant, "Even after the demise of the Defense of Marriage Act, employees are still discriminating against gay and lesbian employees, even in states that allow them to marry. It's not just unfair, it's illegal," Wu said.
Considine and her wife have been in a committed relationship for more than 12 years and planned on having a child together, with Renee carrying the baby. Without health insurance, it's unlikely that the couple could afford the medical care needed.
According to the U.S. Equal Employment Opportunity Commission, sexual orientation discrimination falls under Title VII of the Civil Rights Act of 1964. Gays and lesbians are afforded the same protections under the sex discrimination law as heterosexual workers. A ruling in this case may set the precedence that all employers and health insurance companies provide health insurance benefits to same-sex marriage couples going forward.
Photo credit: Oteo