Why Lawmakers Can't Stop Health Insurance Premium Hikes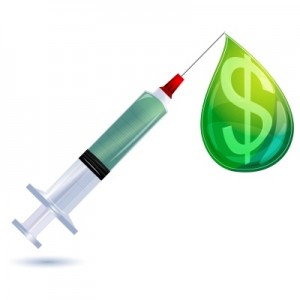 Over the past few years, a number of companies have increased their health insurance premiums, while other companies have attempted to increase rates but decided against it due to pressure from lawmakers and regulators. What's interesting about these rate increases, successful or not, is that the federal government was unable to step in and stop them.
Why Health Insurance Premiums Are on the Rise
Health insurance companies faced scrutiny in recent years due to the massive increase in health insurance premiums. A study released in Nov. 2011 by Commonwealth Fund revealed a 63 percent health insurance premiums increase in the workplace from the years 2003 to 2010.
While the premiums were decided by employers, they have defended their decision to place the burden of insurance costs on workers due to the rapid increase in the price of medical services and a jump in the amount insurers are charging.
This has been a common occurrence in workplaces around the country and, of course, is something individuals who purchase coverage independently have had to deal with as well.
The increases became more prominent shortly after the passage of the healthcare reform law where rules were set in place that impact companies' ability to bring in income as they had before.
One popular example of this came from Blue Shield of California when in 2010 it made attempts to increase its customers' health insurance premiums by as much as 59 percent due to changes in the healthcare reform law.
After facing considerable scrutiny, the company announced in March 2011 that it canceled the premium rate hike because its 340,000 customers were in the midst of tough economic times. However, many wondered why the choice was left up to the company and not lawmakers.
Lawmakers Let Health Insurance Premiums Increase with Little Interference
What's interesting about the world of health insurance is when it comes to how much companies can charge, it's mildly regulated — and in some states, not regulated at all.
There are currently a number of states that don't regulate health insurance premiums, according to the U.S. Centers for Medicare and Medicaid Services (CMS), including Alabama, Arizona, Idaho, Louisiana, Missouri, Montana and Wyoming.
Three states — Iowa, Pennsylvania and Virginia — regulate premium increases, but only in individual or small-business insurance, not both.
As recent as Jan. 2012, Idaho sought power to regulate premiums under House Bill 423 but awaited a hearing in the House Business Committee to learn the bill's fate. California has also been fighting for the power to regulate health insurance premiums since the state presented Assembly Bill 52 in June 2011.
The fact that the federal government hasn't had the power to step in and stop companies from hiking premiums for consumers is a common complaint among regulators and customers. However, as a result of changes made in the healthcare reform law, the government is set to play a larger role.
Healthcare Reform Law Could Halt Premium Hikes
In March 2010, the Patient Protection and Affordable Care Act, also known as the healthcare reform law, was passed to create new guidelines for health insurance companies and also make healthcare more affordable for consumers.
Some of the primary changes under the new law are set to be implemented by 2014, while some have already taken effect. For example, the law does not permit insurers to turn down applicants, even if they have preexisting conditions. Also, under the law, Medicaid has been expanded so that more families under higher incomes can qualify for treatment.
One of the most significant changes found in the law is the role in which the federal government plays in increasing premiums.
As noted on the CMS website, "insurance companies have been able to raise rates without explaining their actions to regulators or the public or justifying the reasons for their high premiums."
In an effort to change this, healthcare reform has changed the following:
Government evaluation of rate increases: The government is able to evaluate large proposed increases to ensure they're based on reasonable cost assumptions and solid evidence.
Explanation of rate changes: Insurers are required to provide customers with easy-to-understand information about their reasons for a significant health insurance premiums increase.
Public notification of rate changes: Insurers are also required to publicly justify any seemingly unreasonable rate increases on their website.
In a test of its new power, the White House ordered health insurance company Trustmark to rescind its request for a rate hike of as much as 27 percent after deeming it unreasonable in Jan. 2012.
Granted, the government doesn't have the power to outright block a company from making increases, but its ability to scrutinize companies and hold them accountable for their actions could encourage insurers to strongly consider the repercussions of raising rates before actually taking action.