Does Your Bank Require Force Placed Homeowners Insurance?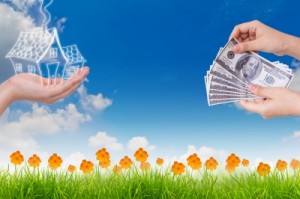 In recent years, banks have come under fire for a practice that involves incorporating their own home insurance coverage into a borrower's mortgage loan. Though the practice is both common and legal, adding what is known as force placed insurance has not only been scrutinized, but investigated by government officials.
However, if the practice is indeed legal, why is the government criticizing it? Further, how could new government rules impact how banks are able to enforce this type of coverage in the future?
Force Placed Insurance Makes Coverage Unaffordable
The process of financing a home can be complicated, and many prospective mortgage borrowers aren't aware of the home insurance requirement: Because lenders who finance homes actually own them until the mortgage is fully paid, borrowers are required to purchase enough coverage to fully protect the property financially.
Borrowers are allowed to choose their own coverage, and as long as it's maintained, the bank usually will not interfere. However, if the homeowner allows coverage to lapse, the lender has the right to impose its own homeowners insurance, hence the name force placed insurance.
One problem of this practice is the hike in costs for borrowers. Reports have found that forced coverage can cost homeowners up to 10 times more than insurance they find on their own. Experts say that the practice is undoubtedly big business for banks.
According to 2010 data presented by the Insurance Information Institute, lenders imposed $5.5 billion worth of force placed insurance coverage on borrowers nationwide. The high price of forced coverage has become so problematic that some borrowers fear being displaced from their homes due to an inability to keep up with mortgage payments that include force placed insurance.
This issue alone has not been enough, however, for government officials to step in because lenders have the right to impose the coverage to protect their homes. Instead, regulators are displeased with the fact that banks seem to be profiting off of this coverage.
Banks Profiting From Force Placed Coverage
A number of organizations and officials have stepped forward to criticize force placed insurance, especially when taking a close look at just how much banks benefit financially from it.
In mid-2011, the National Mortgage Complaint Center (NMCC) sought to find U.S. homeowners who have become victims of high-priced coverage in a different way. While some are required to pay for the insurance because they've allowed their private policies to lapse, some others were forced to accept the coverage as a condition of financing their homes.
According to the NMCC, many lenders take on properties after a borrower walks or is forced to leave due to foreclosure. In this case, the banks impose their own coverage until a new borrower purchases the property. The problem arises when borrowers finance the homes, and in many cases, banks require them to take forced coverage rather than giving them the option to purchase their own.
While the complaint coming from government officials tackles the issue of forced coverage from a different angle, the problem with the action is very similar. The banks are clearly finding ways to benefit from forcing homeowners into high-cost coverage.
In January, Benjamin M. Lawsky, the superintendent of New York State's Department of Financial Services, addressed this issue by setting forth an investigation into the benefits banks receive from force placed homeowners insurance. Major lenders like JPMorgan Chase, Bank of America, Citigroup and Wells Fargo were all placed under a microscope to explore whether they have started fraudulently steering homeowners into this type of coverage because they're receiving kickbacks from insurance companies or even functioning under the same parent company.
As of last month, 31 subpoenas or other legal notices were issued in relation to this investigation. And while no settlements have been reached to date, some speculate that banks could be found guilty of the practice, may be asked to pay restitution and could result in changes to the practice.
Consumer Bureau to Explore New Mortgage Rules
In addition to the investigation being conducted by Lawsky, Richard Cordray, the director of the Consumer Financial Protection Bureau (CFPB), announced this month that the newly-formed agency plans to take a closer look at problems arising from force-placed insurance.
First, it plans to explore mortgage servicing issue that resulted in millions of homeowners being evicted due banks' to failure to properly communicate with borrowers and even improperly foreclosing by illegally "robo-signing" documents. But in the coming months, the CFPB intends to explore the possible illegality of banks imposing insurance on homeowners and what steps need to be taken to ensure this does not occur for borrowers being drained financially by the practice.
In the meantime, homeowners are encouraged to keep up with home insurance payments so that coverage never lapses. And if anyone believes they've been coerced into take the coverage when signing a mortgage, the NMCC encourages them to visit NationalMortgageComplaintCenter.com to learn more about claiming the protections borrowers deserve.