Florida Family Saves More Than $47,000 on Homeowners Insurance Rates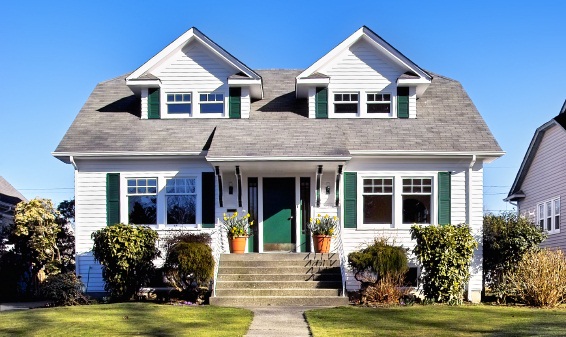 New developments in the flood insurance market add to an already unpredictable climate, but in a positive way. Staggering rate increases from the National Flood Insurance Plan (NFIP) have actually opened new doors for private insurance companies to step in, saving homeowners tens of thousands of dollars.
Joe and Beth Ann Chapman of Seminole, Fla. have experienced extraordinary financial relief after they were hit with a shocking $57,000 bill for homeowners insurance, $54,000 of which was for flood coverage through the NFIP.
In a recent January 2014Â Government Accountability Office (GAO) report, the agency outlined three options to help the NFIP recover from its financial woes.
These homeowners insurance rates options included:
Charging full-risk rates. This is essentially what the Biggert-Waters Act has done, taking away subsidies that kept flood insurance artificially low on high-risk properties. The report concludes, "Stakeholders said full-risk NFIP rates would encourage private sector participation because they would be much closer to the rates private insurers would need to charge."
Offering residual insurance, covering only the highest-risk properties, expecting the private sector to insure the remainder of the market.
Becoming a re-insurer only, charging a premium to insurance companies for taking on catastrophic losses. Private companies would pass those premiums onto consumers.
Florida Family Saves Big on Homeowners Insurance Rates
According to the Tampa Bay Times, a privately-owned insurance company, Homeowners Choice, has directly underwritten a flood insurance policy, saving the Chapman family an astonishing $47,200 on flood insurance.
Instead of paying the $54,000 flood insurance coverage charged by NFIP, they'll now only pay $6,800 per year. Even the homeowners insurance rates portion of the policy was cheaper, coming in at $2,893 instead of the $3,000 quoted.
Delays in Biggert-Waters Act May Slow Market Growth
One concern expressed by the GAO is the movement to delay increases on homeowners insurance rates enacted under the Biggert-Waters Act. According to the report, the delay could "reinforce private insurers' skepticism that they would ever be permitted to charge adequate rates and make their participation unlikely in the foreseeable future."
Insurers may look to Homeowners Choice to see how profitable their efforts become before showing a willingness to step in.