Homeowners Go Without Earthquake Insurance Despite Its Affordability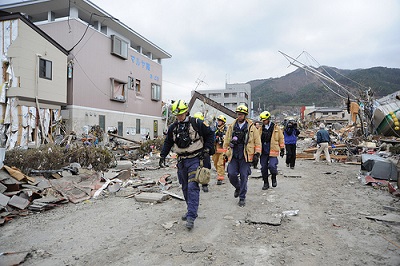 Recent earthquakes in South Carolina have residents realizing that they should have purchased earthquake insurance coverage on their home insurance policies.
The Associated Press reported that a quake hit the area on the night of Friday, Feb. 14, and was centered seven miles west of Edgefield, S.C. It extended west to Atlanta (160 miles away) and north as far as Hickory, N.C., measuring a 4.1 magnitude. Subsequent aftershocks on Sunday came in at a 3.2 magnitude.
In places not prone to earthquakes, add-on coverage can be very cheap, yet most homeowners skip it to save a few dollars. The recent South Carolina earthquakes highlight the importance of increasing home insurance rates to account for earthquake protection, should a natural disaster occur.
Earthquake Rattles the South
According to the report, the earthquake's center was in an underpopulated area. Had it hit in a high-population center, it would have caused significant damage to homes, such as cracks in foundations and ceilings, or a separation of fixtures like kitchen cabinets from their mounts.
Local news station WYFF-4 reported an influx of calls from homeowners to insurance agents like State Farm's Liz Berry in the Simpsonville, S.C. office.
"A lot of people don't think about earthquakes as something that's going to happen. It's far-fetched, it's nothing that's going to impact their lives, especially up here," Berry told reporter Mike McCormick. "A lot of people don't think about it until it's too late."
She added that many callers skip earthquake insurance coverage to save money on their home insurance rates, but points out that cheaper is not always better.
Earthquake Insurance Coverage Is Cheap
Those adding earthquake coverage need to ask about all the different types of options available. Standard earthquake insurance policies often cover only the home's frame, but additional coverage may be needed to cover damage to other areas, like brick veneer.
As a whole, homeowners in South Carolina, North Carolina and Georgia were lucky to avoid heavy damage to their homes. However, homeowners would be wise to add earthquake insurance coverage to their policies in preparation for the next shake.
Photo credit: Fox News Insider via Flickr