Homeowners Relieved to See Flood Insurance Rate Hikes Delayed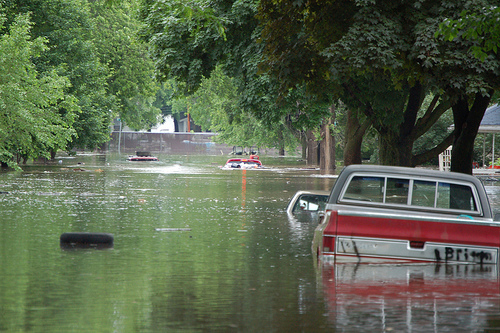 When the Biggert-Waters Insurance Reform Act of 2012 went into effect in October 2013, cries of alarm rose across the country as some homeowners faced flood insurance rates of $10,000 a year.
Such exorbitant rates were meant to deal with the $30 billion debt within the National Flood Insurance Program (NFIP). However, the omnibus spending bill currently under debate in Congress includes a relief measure which could delay flood insurance increases until 2015.
Omnibus Flood Insurance Measure Gives Homeowners a Break
President Obama is expected to sign the omnibus spending bill, having already publicly offered his support. But the measure won't stop flood insurance rates from increasing permanently, as they are still expected to rise as planned for homes and businesses sold after July 6, 2012.
Homeowner Flood Insurance Affordability Act to Help Homeowners
Meanwhile, the Homeowner Flood Insurance Affordability Act of 2013, introduced on the anniversary of Hurricane Sandy, Oct. 29, 2013, is still in the works. The law would delay impending rate hikes until an affordability study could address the impact higher flood insurance rates would have on homeowners.
Senate Majority Leader Harry Reid, D-Nev. moved to schedule an initial vote on flood insurance reform on Monday, Jan. 27.
This act goes much further than the omnibus spending bill measure by delaying flood insurance increases on primary residences for about four years. Additionally, the Homeowner Flood Insurance Affordability Act of 2013 would delay implementation of the provision which allows rates to rise on homes when they are sold, but would not provide relief on secondary homes or businesses.
Photo credit: U.S. Geological Survey