N.C. Residents Outraged at Requested Homeowners Insurance Rate Hikes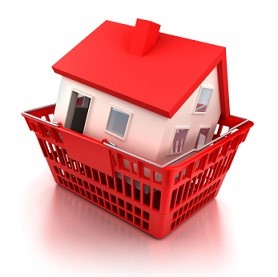 An uproar in North Carolina about insurance company filings for large homeowners insurance rate increases continues as citizens await insurance commissioner Wayne Goodwin's ruling on the matter. The insurance industry requested rate hikes averaging 25 percent statewide, just six months after a 7 percent increase went into effect.
The North Carolina Rate Bureau represents the insurance industry and filed the rate increase request with the Department of Insurance on Jan. 3. Goodwin immediately asked the bureau to withdraw the request without success. The ensuing public outcry has been immense, with nearly 9,000 written and emailed comments sent to the Department of Insurance thus far.
Storm Damages Cited as Reason for Homeowners Insurance Increase
The North Carolina Rate Bureau cites an increase in homeowners insurance claims costs of 35 percent during the years 2008 to 2012 due to storms. Residents question these figures, arguing that storm damages have been mild in recent years.
According to the Island Gazette, more than 20 area leaders including mayors, county and town officials testified in a Jan. 24 public hearing to protest the home insurance rate increases. They complained that rates in the state are already high and approval of such a massive increase made little sense, given the minor damages storms have caused in recent years.
Carteret County commissioner Jimmy Farrington testified at the hearing, indicating homeowners insurance rates in North Carolina had doubled since 2005.
With this new rate hike, rates would be 173 percent higher, driving many residents from their coastal homes, increasing rates in some areas by as much as $1,000 per year.
Insurance Commissioner to Decide Outcome
In 2012, Goodwin was able to come to a settlement with insurance companies, agreeing to a 7 percent increase instead of the requested 17 percent. This year, however, insurance companies are holding strongly to their position. It is now up to Goodwin to decide if the filing for increased homeowners insurance rates should be approved.