New York Law Puts Halt to Unscrupulous Public Homeowners Insurance Claims Adjusters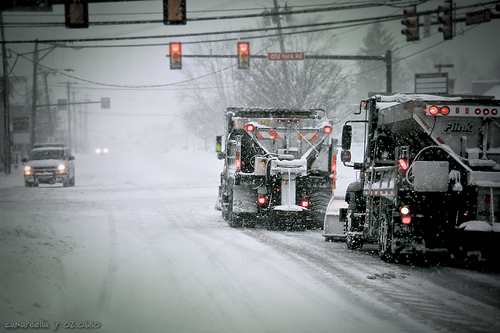 A new law in New York is preventing public adjusters from being financially connected to the contractors they recommend for repairs.
In the event of a loss, public adjusters are hired by homeowners to deal with home insurance companies in catastrophes like a fire. The process involves an enormous amount of paperwork, and oftentimes, haggling is required to settle large homeowners insurance claims.
Adjusters handle this kind of work, usually on commission, much like how a personal injury attorney would address an injury claim. However, some public adjusters have taken advantage of their commission-based fees by driving up costs on homeowners insurance claims.
Adjusters Take Advantage of Home Insurance Customers
The New York Daily News reported an incident in which the Bronx-based public adjustment firm Adjustrite advised homeowner Clancy Marsh IV use Venetian Contracting for repairs following a house fire.
Soon thereafter, Marsh learned that Adjustrite and Venetian Contracting were owned by the same person.
By using contractors to drive up repair costs, Joseph Armato, owner of both the adjustment firm and the contracting company, also drove up the total homeowners insurance claim amount, thereby gaining a higher commission on his adjustment firm's work on the case.
Although there were no laws in place that would have prevented this arrangement at the time, Armato was fined $50,000 by the State of New York's Insurance Department for operating without a license and improperly soliciting business.
Gayla Marsh Law to Maintain Honest Homeowners Insurance Claims Process
After several victims of Armato's scam rallied together and contacted State Sen. Jeff Klein (D-Throgs Neck), Klein proposed and successfully passed a new law, named the Gayla Marsh Law in honor of Marsh's mother.
Unfortunately, the new law only fines individuals $1,000 for colluding with contractors to increase homeowners insurance claims, and may not be severe enough to deter the activity. Although adjusters can also risk losing their licenses, it's unclear just how much firms profit from these arrangements.
If you faced a catastrophic loss, know that you can handle homeowners insurance claims yourself. If you decide the process is too involved, be sure to check into complaints about the public adjuster you hire and investigate any of their possible connections with the contractors they recommend before moving forward with a home insurance claim.