Rise in Homeowners Insurance Claims Expected Soon Due to Extreme Cold Weather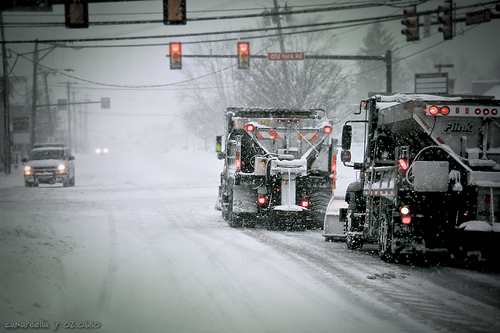 Recent bouts of extreme cold weather in several parts of the country have many homeowners filing homeowners insurance claims, due to pipe damage or accidental fires. The risk of frozen pipes in a home runs high during this unusually cold winter season. Even occupied homes with adequate heating can suffer from this type of water damage, and the risk of fires increases as homeowners try to heat cold or frozen pipes with external sources.
Homeowners Insurance Claims Anticipated Due to Cold Front
The extremely cold weather during the first full week of January was more than unusual; it was historic. According to The Weather Channel, Monday, Jan. 6th was the 40th coldest temperature recorded since 1900 for the continental U.S. These extreme weather conditions create a greater likelihood that homeowners insurance claims will rise.
Most consumers experience the danger of frozen pipes breaking and causing water damage in this volatile weather. The Claims Journal reported that a frozen, cracked pipe can dump 250 gallons of water a day into its surrounding space.
Some homeowners don't realize that trying to prevent this problem with the use of unsafe devices like kerosene heaters or propane torches may lead to home fires as well.

Reducing Cold Damage and Fire Danger to Your Home
To prevent this type of damage, it is wiser to insulate pipes near the home's exterior before cold weather hits. With weather expected to be milder into the second full week of January, now is a good time to employ preventative measures.
Never use a portable heat source to heat pipes — the risk of fire is too great when it comes to personal safety and the hassle of undergoing the homeowners insurance claims process. To minimize the threat of a damaged water pipe, at-risk homeowners are advised to keep their thermostat at 55 degrees or higher, even when using other supplemental heat sources in winter.
Photo credit:Â camardella